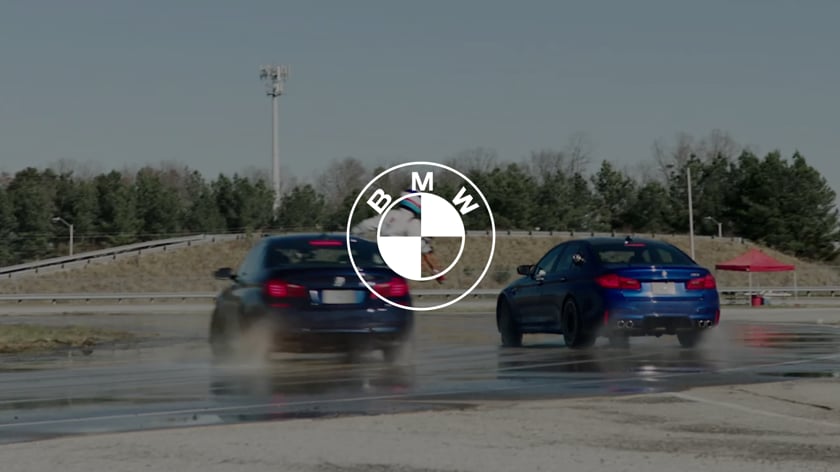 Since its debut, the BMW M5 has thrilled car enthusiasts with high octane performance fit for the race track. But when BMW introduced the all-new M5 in 2018, enthusiasts worried that the model's shift from Rear-Wheel-Drive to All-Wheel Drive meant the M5 wasn't a true M car.
To prove that the new M5 still left the competition in its dust, we set out to achieve the seemingly impossible... reclaim the Guinness World Record for:
the greatest distance vehicle drift in 8 hours.
To fuel hype for the record-smashing stunt, we teamed with Facebook Creative to roll out a 3-fold storyline across digital media channels.
Teaser spots on Facebook and Instagram created buzz and, at CES, we unveiled the entire story – and the Guinness World Record announcement – with a jaw-dropping video and behind-the-scenes mini-documentary that gave viewers an inside look into "the recipe for a world record."
SHARABLE CONTENT EXPANDED BEYOND SOCIAL and INTO PROGRAMMATIC VIDEO AND CTV.
When all was said and done, the BMW M5 shattered the GUINNESS WORLD RECORDS title for Longest Vehicle Drift in 8 Hours.
The campaign was equally impressive. Online searches for the M5 increased 35% in January.
Most importantly, we put consumers behind the wheel of their very own record-setting M5.
0

%

INCREASE IN M5 ONLINE SEARCHES IN JANUARY
Proof that when it comes to high octane performance, the "M" is still king of the road.