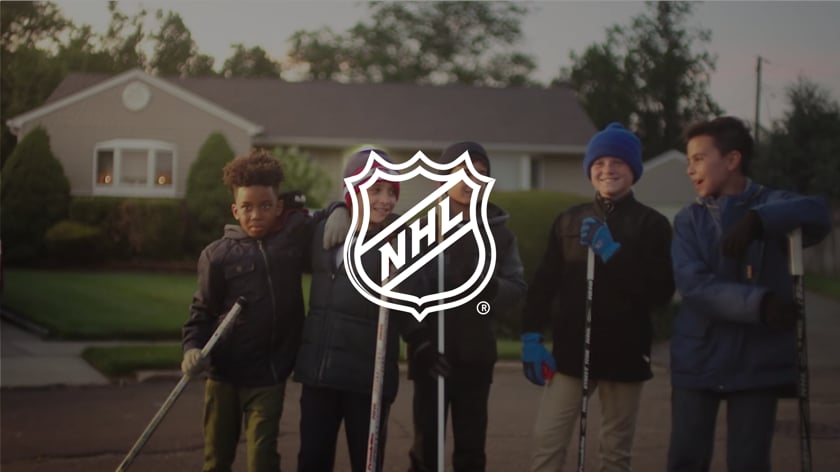 Youth sports has been facing a challenge. The focus on winning at all costs has taken the fun out of sports and led to a decline in youth participation. But this doesn't reflect what hockey really stands for and all the benefits it provides.
You don't just play hockey. You live it. It shapes who you are and the person you'll become.
Hockey players know that. They prove it on and off the ice.
BUT THOSE VALUES HAD NEVER BEEN DOCUMENTED.
And all the hockey organizations around the world didn't have one powerful way to express them.
That's why the NHL, NHLPA and 15 other groups around the world created hockey's Declaration of Principles, a set of values for everyone involved in the game to stand behind. And a movement called, "This is Hockey."
The first of its kind in professional sports, the declaration connected organizations all over the world and inspired generations of current and future players.
We created an anthemic 90-second video that truly showed what hockey was all about.
The experience continued online where players, fans and stakeholders could learn more and join the pledge.
A downloadable poster let people share their support.
A one-of-a-kind summit let the most influential people in hockey share their ideas.
In the first two days on YouTube, Facebook and Twitter, the 'Thank You Hockey' video generated over 800,000 views and over 2.1 million impressions.
All NHL-related accounts gained over 825,000 new followers.
The hashtags #ThisIsHockey and #DeclarationofPrinciples had a 91% net positive sentiment.
Almost 5,000 posters were downloaded in 10 different languages around the world.
And over 1,400 people took the pledge in the first five days.
It made its way to Congress and the Pope. Yeah, that pope.
And at the end of it we only have one thing to say…